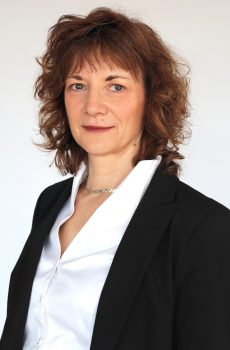 "Our mission is to educate decision-makers capable of reinventing themselves as the champions and creators of new knowledge in management."
On behalf of all Montpellier Management professors, research-professors, and administrative staff members, I would like to welcome you to our website.
Montpellier Management was founded in 2017 following the merger of two long-standing Montpellier schools: ISEM (Institute of Business and Management Sciences) and AES (Faculty of Economic and Business Administration). Today, we are one of the largest university management schools in southern France. As part of University of Montpellier – one of Europe's oldest still-active universities – Montpellier Management benefits from the greater university's experience, reputation, and international outreach.
Outside universities and schools are invited to join our network of 48 partnerships throughout Europe, Africa, and Asia, not only encouraging student mobility and multicultural vision, but also strengthening our scientific and educational cooperation.
We warmly welcome international students, providing you with all the keys for successfully completing your university studies at Montpellier Management. This includes courses in English, focus on global issues, and dedicated events organized by our international relations department in cooperation with Erasmus associations. With its 300 sunny days per year, Montpellier will certainly know how to convince you that you are making the right choice! Benefit from the academic knowledge of our 90 professors and research-professors, enhanced by practical knowledge brought by some 500 professional experts teaching in our classrooms every year.
We also extend our welcome to companies seeking a dynamic and motivated talent pool eager for professional experience. Our top priority is to prepare our students for the professional world. We accomplish this by working with partner companies to elaborate educational programs together for training future employees. We strive to help build a better world and responsible society both through our programs and through research carried out by our research-professors.
"Our ambitions embody three key values: ethics, an open mind, and a sense of community."
The goal of Montpellier Management is to train leaders who are equipped to resolve complex managerial issues while inventing the tools and methods of tomorrow. We focus on three distinct development directions for success: an ongoing quest for excellence; increasing levels of internationalization, and top-quality classroom and online courses.
We look forward to welcoming you to Montpellier Management.
Marie-Christine Lichtlé
Dean, Montpellier Management