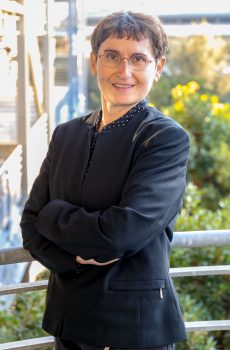 Montpellier Management (MOMA) is a University of Montpellier school that is rich with a dual culture originating with its roots in the AES Faculty of Economic and Social Administration and ISEM Institute of Business and Management Sciences. Though MOMA was technically founded in January 2017, our history goes back over fifty years.
In 2022, over 4,000 students of 81 different nationalities were enrolled at Montpellier Management. 2,828 are pursuing their initial education curriculum, 987 have apprentice status, and 704 have chosen remote learning.
MOMA hosts LabEx Entreprendre, France's only excellence laboratory focusing on entrepreneurship. 59 high level research-professors work at Montpellier Management. They are affiliated with different laboratories, such as Montpellier Research in Management (MRM), Center for Environmental Economics (CEE-M), the private law laboratory at University of Montpellier, Center for Research and Administrative Studies (CREAM), Center for Corporate Law (CDE), and others. Our research-professors contribute to an ongoing global conversation with their international counterparts through publications in leading journals and contributions to international academic research, while leveraging their knowledge and expertise at Montpellier Management.
17 professors also participate actively in Montpellier Management's academic life. They contribute to the quality of our training programs through their expertise and dedication. Every one of them, along with our research professors and 600 part-time professors, contributes to the success and future employability of our students.
In addition, 60 administrative staff members round out the Montpellier Management team, each person playing their part in a supportive group. All are dedicated to enhancing the profile of our training and research activities.
Carried by collective momentum, Montpellier Management is well on its way to becoming an internationally recognized university school, while remaining firmly rooted in its local ecosystem. We are a school that inspires present and future managers who, through their actions, will contribute to shaping a world that is more humane and respectful of life.
Our mission is three-fold:
• Educate leaders so that they can understand the issues and complex challenges of the professional environment, and invent tools and methods for the future in order to build a better world.
• Produce knowledge with meaning and representing progress in social, economic, and environmental fields.
• Promote values and practices of ethical and responsible management for our students and other stakeholders.
This is why, at Montpellier Management, we have united our talents and efforts for many years to develop learning and increase the employment potential of our students. As the University of Montpellier school with the most students engaged in apprenticeships, we are also dedicated to developing and encouraging pedagogical innovations of all kinds. Many of our programs are offered through e-learning and learning labs, MOOCs, SPOCs, flipped classrooms, and more. These initiatives support Montpellier Management's position as a place for thought and pedagogical experimentation. In addition to offering nationally recognized diplomas, Montpellier Management also provides training programs for people who are already in the workforce and want to improve their skills.
A concerted effort to open up to the international community gives our students the opportunity to spend a semester or a year abroad in more than 40 destinations on several continents. A variety of courses are offered in English starting in the first year of the degree program to stimulate our students and encourage them to consider international mobility or even an international career.
Dynamic student associations have their own independent and dedicated structures: Junior Entreprise (MOMA Junior Conseil), MOMA Sport Club, and Student Bureau (BAMM). The school strongly supports and encourages student creativity and solidarity.
We want Montpellier Management to be a place where everyone feels comfortable: whether you are a student, a supporting staff member, a professor, or a research professor, everything is aimed at making sure that everyone can find the environment that suits them best.
This is a challenge that we take on every day by combining high-level research and training, and by attracting the finest experts from the business world as well as from public and political organizations.
At Montpellier Management, we have both ambition and a strong sense of social, societal, and environmental responsibility. We emphasize teamwork so that everyone can make suggestions, have the courage to take action, and produce results. Montpellier Management is a school of excellence in teaching and research, a place of study where new ideas thrive. A hub of activity where all talents can be expressed and combined with those of others.
"We value people's differences and their ability to find meaning in their work. You are welcome at Montpellier Management."
Sylvie Sammut
Dean, Montpellier Management