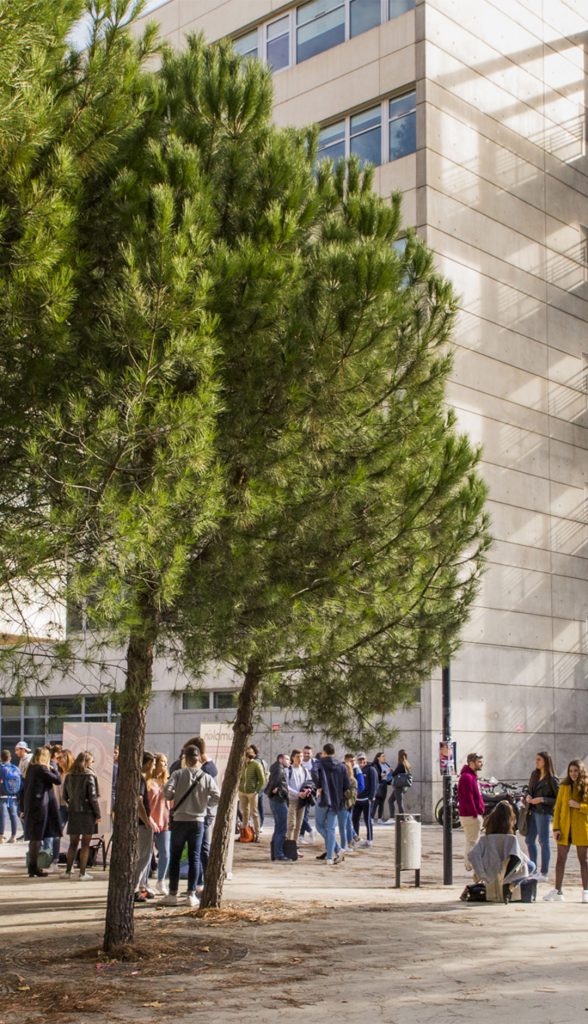 The University of Montpellier offers a variety of services to students.
The student card
Delivered to all students after their administrative registration, the student card is essential to access all services offered by the university: paying for your meal at the university cafeteria and canteen, borrowing documents from the library, using the copy machines and printers, and also buying your daily or monthly public transport tickets.
Digital access and Wifi
Almost all campuses and university sites are covered by the Eduroam network. Thanks to the online platform called "Environnement Numérique de Travail (ENT)", students have access to a wide variety of services: e-mail, timetables, pedagogical tools, news, virtual library etc.
 The Richter Campus
The University of Montpellier has several campuses all over the city. Montpellier Management is situated at the Richter Campus:
MONTPELLIER MANAGEMENT
Espace Richter
Rue Vendémiaire – CS19519
34960 Montpellier Cedex 2