Research at Montpellier Management
Research at Montpellier Management
Research is a top priority for Montpellier Management. Programs at our school are based on the production of original knowledge in management. Fundamental knowledge and insight shared with our students is developed at the Entreprendre excellence laboratory (LabEx) and Montpellier Research in Management (MRM), one of the largest management laboratories in France and with which many of our research professors are affiliated.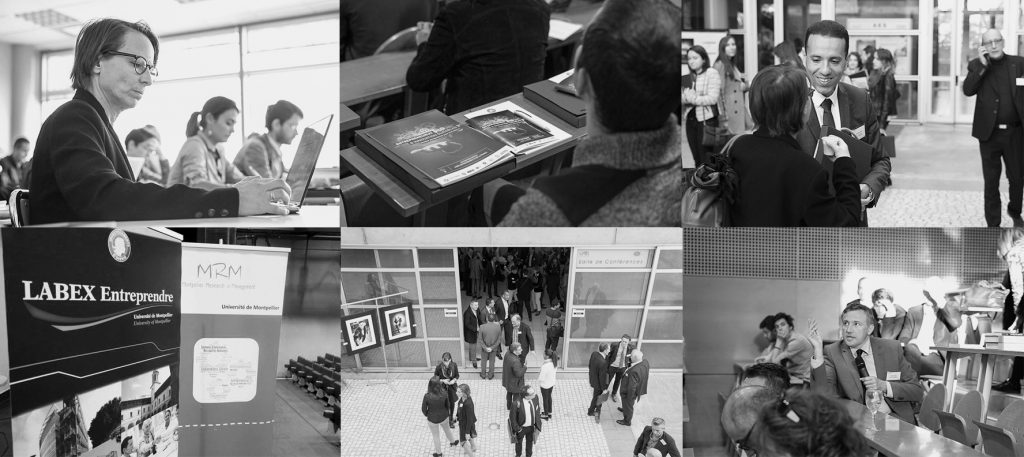 The school's 90 research professors contribute to Montpellier Management's international outreach through their strong presence in European and global research networks, as well as through their high level of publications: 146 publications in 2016, including 30 articles with HCERES, FNEGE, or CNRS classification.
Research results are often applied to the business world. This openness involves nurturing privileged relations with many organizations in a variety of business sectors, including banks, accounting-auditing firms, health organizations, agri-food and distribution. We also maintain strong ties with the entrepreneurial world and public organizations.
This ability to handle research, education, and promotion is reinforced by our ambitious chair policy in partnership with LabEx Entreprendre.
In addition, Montpellier Management worked with IAE and Montpellier Research in Management (MRM) to create a Master's in Research and Studies in Management. Support is also provided for doctoral students in cooperation with the University of Montpellier's Doctoral School for Economics and Management (EDEG).
Montpellier Management's scientific activity involves:
Research programs
Publications
Scientific events
Every year, Montpellier Management research teams organize many scientific events for both professionals and students. This includes symposiums, conferences, workshops, round tables, and visits. The goal is to share and highlight our research professors' knowledge nationally and internationally.